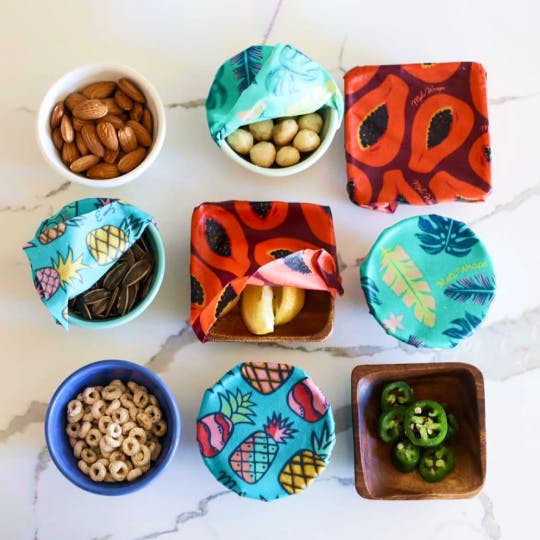 The Meli Wraps story
It all began in 2016 when Melia Foster realized that she would have to be the change she needed to see in the world. Melia was finding more plastic trash than shells on the beaches of her home, Kaua'i, Hawai'i. She knew her children deserved a better world than that, so she set out to help people rethink the way they lived without plastic.  
We're proudly made in Hawai'i with Hawaiian beeswax. We believe in helping to create the communities we live in, and for us that means creating jobs. We employ locals to design our prints, make our wraps, and ship orders. And our goal is to keep creating jobs by growing and adding new products that help us all rethink the way we live plastic free!
Causes we love
Meli Wraps is dedicated to supporting cleaner, more diverse oceans worldwide, fighting food waste, and uplifting women in entrepreneurship. These are the causes we're excited to be supporting.